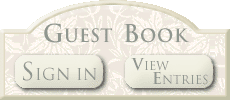 Please sign my Guest Book, and tell me what you think.  Thank you, very Much for stopping by....  Sandra 



 Hand Painted, Christmas ornaments custom orders, house portraits, pets, babys first christmas, Hand painted personalized signs and plaques,   Rural route Mailboxes, Ranch style mail boxes and Upright wall mount mailboxes,  Personalized Christmas ornaments, Welcome signs, address plaques, Name signs,  , name address and welcome  plaques, signs, Christmas ornaments,   paintings, faux finishes  and murals.   They make great  Christmas Gifts,  or Home and Garden Decor.  You can choose any color backgrounds, any scene.  Most of my orders are custom orders and can be personalized

 feel free to contact me, if you are interested in a custom order. 

 Each thumbnail of the pages, are links to the page, simply click on the page you wish to see.   If you are interested in placing a special order, simply email me with the details or any questions you may have..  Thanks Sandra 

Hand painted animal rocks

Bedroom Faux finish Log Cabin walls, Regina, Saskatchewan. 

Trompe L'eoil Niches, bathroom makeover

Faux Finishes Stone, Niches, woodgraining, 

Trash to treasure furntiure makeover 

Murals and Decorative Details

Children's playroom Mural Regina Saskatchewan

Hand Painted  Christmas Ornaments,  Gifts, Signs personalized   House portraits ,   Mailboxes

Jungle Mural Regina Saskatchewan

New Kitchen mural, in progress 

handpainted rural route mailboxes

flowers

Hand painted wall mounted Ranch style  mailbes, featuring, buildings,  animals and flowers 

Hand painted wall mounted mailbes, featuring, buildings,  flowers, beach themed, birds 

Personalized matching mailboxes and name, address signs. 

Personalized Signs, Hand painted, name, address, or welcome plaques 

House Portraits Personalized Hand painted Christmas ornaments 

Christmas ornaments hand painted, fun shapes  

Christmas ornaments Anniversary, and wedding year 

Baby's first Christmas and a variety of hand painted ornaments 

Pet portraits   hand painted ornaments 

 Mailboxes and Signs Hand Painted Personalized 

Mailboxes Rural Route   hand painted featuring, Beaches, fish and lighthouses 

Rural route Mailboxes  hand painted featuring, animals, pets buildings, and scenes 

Santa Clause christmas mural, 

Bedroom Faux finish Log Cabin walls,  

Personalized Signs, Hand painted, name, address, or welcome plaques  Beach, water, tropical, lighthouse themed